Linking with my friend Kat over at
Kat Eye View
. If you don't know Kat, you should. Punch on through.
OK...total confession time. I didn't know the color wheel existed until I was choosing paint colors for the rooms in my house about 5 years ago. How does that happen? Maybe "art on a cart" through-out elementary school and poor art instruction in middle school (I was absolutely a killer shot with throwing clay balls though-once landing one in my teacher's mouth!...ooh that may be TMI) is to blame. Art on a cart-oh the level of dedication and commitment to the arts. Music teacher also traveled room to room-she didn't even have a cart. How many times can you sing "Pecos Bill" without totally hating music class?
What am I talking about? Oh yes, the color wheel. I did see it hanging once in one of the art classrooms down the hall when I was a teacher, and thought it was pretty....rainbows in a circle....wow.
So, I was delighted for Kat's explanation about monochromatic, analxyqzwmfous(?), and some other kind of color combinations (obviously I need to go back and take a peek at the terms, though I understand the concepts). Bare with me...up at 4 a.m. this morning-didn't sleep so good. What's up with THAT?
So....yesterday I did a little hunting around for monochromatic colors, hunting?....no exploring. I explored a couple blocks in a neighboring mill town for monochromatic colors (when one color dominates an image) because I could remember that one. Here are some things I found.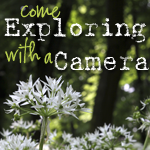 Twenty One
This was the first thing that caught my eye. Fessing up, this 21 catches my eye most every time I drive by. This image may have too much green and white to call it monochromatic, but maybe I'll learn that it fits another category of color wheel-ism another week.
Rusted Door
Biddeford isn't the "nicest" of communities....I got a nasty shout from a passing car while I was taking this one. That rarely happens to me, someone poking fun at me for taking a photo. When it does happen I try to think...."yah, scoff all you want. Somebody would pay money for this image"....and try not to include "you dumb ass" at the end of my thought. Whoops.
Passing the Old Mill
Around the corner from the rusty door was the side of the mill. Much more interesting with a bicycle passing by. But I think almost every shot is better with a bicycle. I got a shout on this shot too...."Do you want to buy the place or are you just taking pictures?" I answered that one; I thought it was a bit more good natured.
Outside Holly's
This is my real capture of the day. I think I hit it with this one. I could see the bike from quite a distance and HAD to have it. I also used the
process of elimination
that Kat talked about as the last Exploring topic to make this a better shot.
Look:
Pink Gas
Pretty huh? Serves them well. "You know that pink gas station on the corner?" No one ever says no to that.
Have a great day. I'll look up those other color wheel terms and see if I can get them to stick in my mind. Thanks Kat. I'm smarter already.