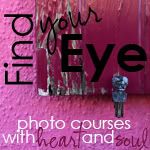 This is my final installment of Find Your Eye. It makes me a bit sad that my "journey" is over, even though I know that it truly has just begun. When I started, I was looking for my eye but now, thanks to Kat, I have a much better sense on the whats, whens, whos wheres, and the hows of my eye. I've also learned that my eye is constantly changing. Now I am better equipped to sense those changes myself. But I'm still going to miss the excitement of this journey. I've enjoyed every step. Big thanks to Kat. If you'd like to find your eye, I highly recommend taking your own journey next time Kat offers her classes.
For this last challenge-and wow there have been so many-we were to think about a series. I only once did this before for a class I took last year. Our final project was to choose a theme and present. I chose "red" figuring it offered many possibilities. It was fun, but I don't think I necessarily have a passion for red, and I don't think it was limited enough.
Library Reflections


When I saw "series" it was instantaneous. Windows!-and not the kind on the computer. My friend Gilly over at
The Camera Points Both Ways
had suggested a series to me a couple months back. Having this challenge is just the push I need to heed Gilly's advice. (Gilly is awesome, take a peek at her blog.) I have so many wonderful blogger friends.
I love windows. I didn't really know this until I created my inspiration file. Then I began to wonder about my attraction to them. "What's with all these windows?" I'm still wondering....wondering is a great fault of mine, (or a sign of genius); I'm not sure which.
Often my window images feel sad, empty, or lonely. Melancholy, like a song of longing. I think these images help me express those feelings that come and then pass by.
Sad and Gray
On a more cheerful note, I find a lot of windows with text. I like the combination of image and text and windows are a great place to find that.
Artistry in Bloom
And curtains.....windows with curtains draw me in too.
Bathroom Window
For something clear, made of glass, windows are not clear. In fact, windows are perfectly UNclear. I think I'm taking a picture of a window, yet when I get home.....well, there are other things I didn't see at all while I was standing there. Bonuses maybe? Art? Illusion? A Haunting?
Coffee Shop
I KNOW I shot this image for the row of wreathes between the white columns. Look at all the wonderful chair shapes, buildings, disgusting snow piles, cars, not to mention the hanging lights, paintings and unknown objects inside the coffee shop. All from one image. Wow.
Since I shot this photo, I've met James at
Weekend Reflections.
My eye for reflections has improved a lot. Today, I wouldn't have missed many of the reflected elements in the wreathe picture.
Customs House Reflections
I received some odd looks from passing cars wondering why I was taking photos of a vacant store front. They didn't see what I saw.
One of the wonderful things about windows-sometimes they show you something crisp and clear, and other times, they're not so clear. It's a left brain-right brain, enigma, riddle, abstract, mind poke. It's as if the windows have stories in them you're supposed to unfold as you explore the image.
Echoes
This photo holds many riddles....even to me, and I took it. Yikes.
Yesterday I had a bit of time to do some "window shopping". I found a couple things to add to my growing window collection.
Broken
This could be one of those melancholy shots. It's not hitting me that way right now. Perhaps this is more about the decay near the window, but of the several I took at this old shed, this was my favorite.
Later in a Kennebunkport lah-di-dah designer shop.....
Lunch Time
I found this fun window. Text, reflections, a slight abstraction, pictures inside and out....and way over in the right corner a young woman grabbing a quick bite to eat-in the back window of my white Subaru. Sadly, I can't see my dog Tula who really IS in the back of my car waiting for a walk.
When I think about windows I realize I could do several series by breaking down the things I've been able to pinpoint here. I could do a series on curtains, windows with text, windows and their frames, windows on city buildings, old windows, clear window reflections, abstract window reflections, and even selfie window reflections.....Geez, I better get going! There's so much to do!
Glasses in the Glass
Thanks again to all my classmates who journeyed with me and all the wonderful, insightful, comments and compliments you've left for me to cheer me on. And of course many thanks to the fabulous Kat.....who just dropped a "bonus" lesson in my email box. How great is that?