Today I'm joining Urban Muser for the first of a year long selfie project and My 3 Boybarians for a Project 52 where the first week's prompt is/was "resolution".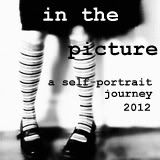 Window Shopping
Resolution.
I've been watching, reading, noticing, noting, listening to the resolutions, the one words, the fresh starts, the 366s, the promises, the resolve, yes there's the word "resolve"
(re-solve does that = resolving something that was already solved?)
and I'm not buying in. Not jumping in. Not thinking about it in terms of myself. I'm not making any new beginnings or resolutions. I'm a stinker. Really though, if you met me in person, you'd like me. I'm not so bad.
I used to teach. I had more than 600 students annually. Because I taught music, I taught the entire school population. At the beginning of the year I'd go over the class rules, the expectations, what I would and would not tolerate, my line in the sand. It worked. But the itching would start about this time of year-February-ish-and they'd push up against the line, cross it, piss me off.
So.....we'd have "a little talk". I'm incredibly good at having talks with 7 years olds. And I'd say I didn't like what was happening, I didn't like going home grouchy, I didn't like having less fun, stopping the games, etc. And we'd re-evaluate and re-solve and start fresh. And it worked.
Any day, any time, any reason can be a fresh start, an opportunity for change.
I did a 365 and began it on August 26th. I completed it too. Jus' sayin'.
I quit smoking on the smoke out day many many Novembers ago. I just decided it was time, and I did it.
Late June this past year I decided it was time to start going to the gym regularly; I'm still going.
I put a lot of pressure on myself. Too much. I beat myself up when I don't measure up to my high standards. I don't need a resolution to add more pressure. I'm working to lessen the pressure, embrace the abstract, let the vacuuming go another day, color outside the lines, sit and be with me and be OK with that. It's ongoing. I'm not resolving; I'm continually trying to solve it for the first time. Yikes.
I'm even a little uncomfortable that these linkies begin at the start of the year-but these are someone else's challenges to themselves and they've invited others along. If I stay on the bandwagon-yay, and if I fall off, it's OK. I didn't "start" it or promise to do it. It just seems like something fun, and I'm always grateful for fun and to anyone who will start it.
Hair in Distress
So if I resolve to be resolute it will be if/when I'm ready. I am a stinker.
Both of these selfies were from late 2011. Maybe that's cheating, but I don't care. It's a starting place.
In the spirit of FULL disclosure-and I am disclosing to myself, (because isn't that what we do on blogs....talk to ourselves and hope someone else hears?) I am challenging myself to a new kind of "Susan" styled 365. I've been trying to come up with what I wanted to do since this fall and it's finally gelled. I am doing a 7/52. That's pumping out 7 good shots/or new edits a week for a year. Just so happens that my desire to challenge or change falls at the start of the year. I think it's just a brain thing....easier to keep track of that way. See I am a stinker.