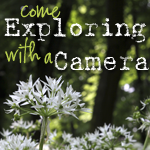 Linking with Kat for this month's Exploring with a Camera.
This month's topic....signs. I totally dig signs!
Between having a hobbled up dog and having taken more than 7,000 pics in Cuba, my camera has been resting most of the time. I'm feeling a bit overwhelmed, why add to the stress? I do however have lots of signs "out back" in the nether reaches of my photo files. I thought some of those might be fun to share....because signs are everywhere.
Trample?
Old signs can be kind of funny. I found this one on an old barn one day when I was showing property. BTW....they didn't buy this one.
Shaker Farm
Not so sure this is about the sign, but I often think a sign helps create a mood....real or imagined.
Dusk
Neon signs are so colorful....and lobster signs? Well anyone who hangs out one of those this time of year is sure to get some business.
Palace Diner
This "ladies invited" sign continues to interest me, and scare me a little too.
Broken Dreams
There was something so incredibly sad about this sign, I had to capture it. Looking at it again makes me feel sad.
No Parking
Apparently a literacy problem.
Temptation
More signs here than first meets the eye.
Making Art BW
One of my favorite kind of signs-graffiti....but the message on the left is what caught me.
I guess that's enough to prove that I really do like signs. They appear in my images, even when I'm not thinking about it, but I think it may be a good challenge to be more aware of signage. I'm sure to find some great shots. Thanks Kat. I enjoyed this exploring. What am I saying? I always enjoy exploring.