I find myself unexpectedly on the Journey of Fascination. Super uplifting. A gift from a friend, who remains nameless. Many thanks friend. You have no idea-or a complete idea-how much another of Kat's journeys I needed.
I thought I might know who that friend was, but when I started thinking about it, I've met so many kind friends out there in blogger land-providing an additional journey for me could be a gift from a large variety of sources. It matters not, I'm delighted and very appreciative.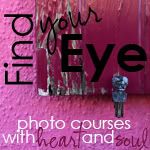 I don't know if there's a special button, but this one will take you to "the place". I've recommended any of Kat's classes in the past. If you want to check them out and see how to start the journey yourself....click the big pink square.
"Owning It". Yah, that's about as much fun as "letting go" and those "just feelings" which when they run around in your head at 4:30 a.m. feel entirely UNjust. This lesson is about mistakes and those 3 things, in no particular order. They can be scrambled to your personal delight.
When engaging with music, my greatest love and joy, became frustrating and unavailable to me in a satisfying way, I picked up my point and shoot one day and started clicking (and haven't stopped). My thought was "if it sucks, I'll just delete it". You may fill in a more mannered way of saying that if you'd like. I can be a little raw, but I do have other endearing qualities.
This was a no pressure way to just have a go as my UK friends might say. (Yes, I'm doing my bit). Of course as time marches on that freedom binds a little, but I do still try to shoot with that in mind. I'm delighted that the delete button and recycle bin (that's a funny name for a trash can) on my computer are used less for that task than used to be.
But there are still those moments.
Grrrrrr.
But, oh well.
An old woman I once knew, of limited mental ability, like 2nd grade perhaps, used to say "you can't go back". It was a catch phrase of hers. Amazingly brilliant.
However, those moments can torment you at 4:30 a.m. when they are truly one of kind. But then again, isn't every moment? I wonder too much.
Just Sun and Clouds
Here's a photo of an airplane I took yesterday.
I didn't throw this immediately to be recycled. Something made me stop and wonder if the journey between earth and heaven may look something like this where of course an airplane would kind of ruin things. I also thought winter time sure is messy on my windshield.
Jovial
My biggest "one moment in time" was this past summer when I traveled to Cuba. It's the only photo job I've ever done-and it was a big one. I was to document the cultural/musical exchange trip of a chorus with 110 members. They won't be going back to Cuba. Ever.
Honestly, I feel I did a great job. I took waaaayyyyyy too many photos and processed waaaaayyyyy too many photos, but 9 days of 12 hour days-you know, that's a bit over the top.
I'm sure I made plenty of goofs, but my most disappointing was a morning was one of the richest opportunities. Funny there were no old cars, unique colorful architecture, or poverty stricken alleys involved. It was a visit to a senior center where the chorus squeezed into a room with strong sunlight streaming in one end, and bright windows along one side. Hmmmm.
I went with an ISO of 100. Whoops. With 110 women, plus 30-40 seniors the room was full of people moving around and I messed up with many blurry shots. I did discover my mistake 3/4 the way through, but had to delete 100's of great moments.
Embrace
This would have been a lovely moment to preserve. I have no idea who that chorus member is interacting with the elderly woman.
You can see the intense light behind where some of the women are standing and where they sang. That was what I based my decision on. I didn't consider the movement and the rest of the room. I got too excited with the juicy moments happening.
Whoops
Here's another genuine moment that can almost sneak by. Although Megan's beauty shines thru, the double vision eyes (pardon the pun) just undo it too far.
When I got back to the hotel and downloaded the images I was really crushed.
But like a quarterback who throws an interception, I knew I had to keep my head in the game. I was able to shake it off. I realized that I did have a variety of good shots, enough for the flavor of the day to be remembered, and that's all that mattered. I know that some of the blurring, gives a sense of the energy and vibrancy of the day.
Conga Line
Thank goodness Noel is pretty much in focus, it saved the moment.
You should have seen those seniors jump into this crazy fun.
I also knew that there was an entire afternoon and evening's events ahead and 5 more days to go. Buck up captain.
What did I learn?...keep checking that histogram. Now I often shoot with that displayed rather than seeing a full picture. Check it often, consider variances throughout the space or scene. Check where the shutter speed is too and the aperture. Any of those could have helped.
But look at this still moment I got....
Flowers
You can 't tell me the women didn't make a difference-life long memories for those seniors and for themselves. This man touched that flower one of the women had given him during nearly the entire performance.
It's my favorite shot of the day. It reminds me in an instant of the entire scene.
Thanks for reading; I know I'm long winded here, but if you're going to go on a fascinating journey, you might as well jump in with two feet.
Or as these seniors might say.....
Everybody Dance Now!