Linking with Kat over at The Kat Eye Studio for the next journeying lesson.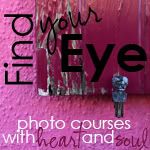 On Sunday it snowed again so I was primarily house bound. Perfect time for the "seeing by drawing" lesson where one shall look, take a few, draw, take a few more, and write. Got it.
OK, in the first step it said find a simple object to draw. BUT I read find a
simple
object to draw.
So, I picked what was already lying around-
Blue Scarf
I should have gone with the coffee mug that was also lying around, but the scarf is pretty. I listened to Sarah over at the Paisley Rain Boots and decided to put the scarf in north facing light and give it a go. (Thanks for that north light mention-I never had thought of that before.)
Sketch Pad
I am admittedly not someone who draws. (and no I'm not pre-apologizing a la lesson 5) I was, however looking forward to this no stress exercise and surprised when after 4 or 5 minutes I started getting really frustrated, not about quality, but about time.
My digital imaging instructor was a fabulous artist. Something he would say "as with any art form, the more time you put in, the better your result will be". I find with drawing, my patience runs out very quickly. It is not relaxing or fun for me to try to figure out how lines, curves and shadows go. I don't seem to have a handle on getting a 3 dimensional result. I blame this on almost zero art instruction in my elementary school days.
All I wanted to do was go back and take more photos....but I kept going, looking at all those little fringey things and wondering if I was EVER going to finish drawing them. (note to self: think mug next time).
Finally (yahoo) I got to stop and get the camera again.
Strands
Here are the little devils.
Twists
I did notice while
swearing
drawing the way the little devils were attached to the body of the scarf in little triangular strands that were then braided to create the fringe. I don't knit or I might have known that already.
Folds
I also went back to this area that I struggled with in the drawing exercise. I wasn't able to create the shadows or the way the material folded and layered atop itself but I sensed it might be a good area to target.
Cejon BW
When I took pics before starting to draw my eye was catching the label. I immediately wanted to use it as a focal point or as a blurry but recognizable element in contrast to a shallow DOF. When I went back to shoot again, I studiously avoided it,-even though this was one that snuck in-but I still think that it does help the context of the image.
I can totally see the benefit of this exercise. Perhaps it is not the right one for me. I had learned from Kat before to slow down, consider an object from various angles, perspectives, and sides. I think if I take that reminder away from this exercise it is of great benefit.
Something else I learned: This scarf is not only blue, it has pretty patterns of pale yellows and purples. It will go with all my blues jeans! : )
Thank you for stopping by and reading about my scarf experience. Thanks to Kat for another thought provoking exercise. That Kat; she's always thinking! So glad of that.