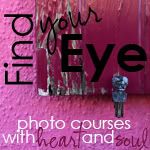 I like contrasts...well, maybe everybody does. Remember that whole kindergarten, first grade thing? Up-down, fast-slow, high-low, whisper-yell, first-last.....or is this the former teacher in me gone awry?
I think anyone with even a touch of artist or awareness sees the dark light contrast-perhaps without even realizing it.
Farm Porch
Here's an image I took maybe a month +/- into my photography start. It's a SOOC from my pre Photoshop days. Got the light, shadow, lines and contrast....from intuition that said "click the shutter". I'm certain now 3 years later, my intution would say the same, I'd just be more aware of it.
But in this lesson, the idea was to extend beyond the more obvious contrasts. I think. If I read it right. And if not, that's what I did.
Forgotten Peaches
I took a basic photography class 3 years ago. I recall a student asking about not knowing what to take photos of. The instructor was very gracious and supportive with beginners. She said "when I'm stuck for inspiration, I shoot anything that makes me turn my head". I tucked that insight away and it's been useful on many occasions.
Here's an example of a head swiveler. Peaches. Hmmmm. What are they doing on a snow covered picnic table next to an empty parking lot? The subject was a strong contrast to setting....well, I had to take it. There was also something about the lone pick up truck in an empty park lot, so it was added to the mix too. I was not even thinking about shooting a photo; I was headed to my car, cold and finished with the day's efforts.
People will remark "you take pictures of things I'd never think to take"....it's all that instructors fault. Bless her.
Bethlehem Steel
Here's another one. Leaf, RR tracks. I feel like I'm playing that matching game. I can almost hear someone like Alex Trebec say "oooh, no. I'm sorry. Not a match." Even the bumpy little rocks vs the long smooth tracks provide that contrast. A lone leaf is often a great assistant. I never add them, I just use them when I find them.
Off to the assignment's photowalk. Honestly I was moping around not feeling very inspired at all. Trying to force a moment without much success.
Still Standing 165/365
Here's the day's best. Yes, the dark-light thing, but also the flower-fence thing, the diagonal against straight thing and the winter-flower (albeit done), but a contrast of season there too. I believe I've remarked before about the Queen Anne's Lace. They are one hearty yet delicate looking flower. This shot was after the pummeling we took in the 30" nor'easter snow storm. You go girls!!
This was the moment I felt most inspired that day. Inspiration on a beat up side road that led to an industrial (safety said don't go in there) area. A rusty neglected fence surrounding a cemetery, and a muddy yucky patch to walk thru to get the shot. Funny where inspiration chooses to take you....and sometimes I wonder why I chose to follow it. Mud. Yuck.
Lady Dee
Another shot. I was taking the boats docked-again blah, blah in the emotion department, until the movement of the boat coming to the wharf gave me the lift. The stillness of the scene broken by movement. You should have seen the captain slide her into that one remaining spot effortlessly. I was impressed.
Girlish Figure
Lastly, since my photowalk was dull on inspiration, I kept contrast in the back of my mind. While showing an empty house-no furniture at all-(and 40 stinking degrees inside-brrr to spend an hour) the light at this window drew me in (for a little head swivel while my client was considering the room for her son). But it was the gentle curvy line against the straight window framing that made the appeal. I'm pleased with the result, and I am so not a ruffle girl. Now if only this woman would buy the house it would be kismet.
Thank you Kat for the great topic to ponder. Looking forward to what's up next and to seeing how my fellow journeyers fared with their contrasts.