Linking with Kat from over at the Kat Eye Studio for my next lesson on intuition. Right/write on!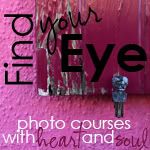 Would it be bragging to say I often rely on intuition? I hope not. It's not meant that way. Maybe everyone does, and I'm in with the "in crowd".
Setting up shots leaves me emotionally flat. I built a lightbox in January and have yet to feel excitement or sense of achievement with the few images I've turned out. Even when I'm out and about shooting, I shoot things where I find them. I don't move or change or place or alter. Like golf, I make my shot from where it lies. No foot wedge for me. If you don't play golf, you can disregard that analogy.
Two Flags
Here's a favorite Cuba shot. My eye caught the 2 flags on the dashboard. That's what made me shoot. It was a one and done; that's all there was time for. Only later did I see the cool reflection. I like the "friendly" wave seemingly saying a relationship, a starting place is wanted between the US and Cuba. I don't know if that opinion is common, and I don't do politics, but that was the spirit of the group I photographed last July. They were reaching out and they were well received.
I chose to process this to look aged. The busy alleyway, the old car, led my imagination to the revolution in 1959-how with most revolutions and coupes, people pour into the streets and there's mayhem.
Foggy Morn
I am admittedly not well versed at tapping into my feelings. Transferring a feeling, if I'm even aware of it, into words or something descriptive, is a challenge. Figuring out specifically where I feel or what I feel, aside from something hugely obvious, I usually can't do.
Pulling the shade to find a foggy morning last October, I headed to the beach. Fog creates awesome atmosphere shots. I remember an urgency to pull over and shoot here....I didn't make it to the beach. The contrast of bright leaves against the dreary gray-that was the impetus. I don't know where I felt that, maybe in my foot as it stomped on the brakes and my finger as I flipped on the flashing warning lights.
I do that a lot. A lot. I bet I wear out brake pads faster than most.
Song of the Season 171/365
Skateboard Shadows BW 80/365
It happens when I'm walking too. These boys were coming toward me. I turned around, made a quick adjustment to my metering, faced them again for timing, and turned around and snapped as they passed. One and done again. I'm happy with the result.
Is it instinct, intuition, dumb luck, a gift from God? Is there something in my head telling me "this is it"? While in Cuba I had very few chances to think about composing images-or to take my time exploring multiple angles. It was turn, "yes", snap, and hope for the best. I was amazed how many images were successful for me.
Taxi
Spin
Convertible
Something I began doing about a year and a half ago I think is helpful. When I am driving, looking out a window, or somewhere without my camera and I see one of those instantaneous photo ops, I say "snap", or "click" out loud. I am recognizing something that I believe would make a good photo, and by saying "snap," I'm consciously acknowledging it. People sometimes practice the piano by playing a soundless song on a desk or table-moving fingers across imaginary keys. Mentally rehearsing the song-thinking it-I believe this is similar to what I'm doing with my invisible shutter.
Corner of York and Brown
I like those spontaneous fast moving flashes of "take it" that pop into my brain.
Light Just Right 22/365
But having intuition at a slow and thoughtful pace is a gift and treasure too. The eye catches it-and brain knows. It is nice to have a few moments to think and move around after that message. Funny thing. Often times, the first image I take is the best of the bunch. Guess trusting those intuitive instinctive hunches serves me well.
Looking forward to further realizing what my intuition is telling me. Great topic to explore.